The material below is copyrighted. Please feel free to view or reprint it for personal use. Permission is granted to save in a retrieval system, transmit or reprint in any form for distribution to others without cost, who might benefit for the glory of God, but only in its entirety. Law prohibits the sale of this material within its copyrights. For other uses, please contact Dr. Gregory Allen at: drgregoryallen@gmail.com
Copyright © 2008 Dr. Gregory Allen All rights reserved.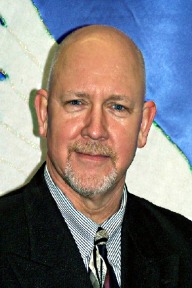 As most of you will recall, Thursday of last week was the National Day of Prayer observance. This year's event (host by Mrs. James (Shirley) Dobson, was about as ecumenical as it gets. Ravi Zacharias was this year's chairman. The guidelines and instructions for those participating in the national observance event were given out well in advance. The rationale for these instructions was as follows:
Because this was a "government sponsored event" they "could not pray in the name of Jesus!" The logic was, "we want people of all faiths to FEEL welcome to pray in their own way for the welfare of their country." <![if !supportFootnotes]>[1]<![endif]>[1]
So you should know first of all, that this was NOT a "Christian" event. Just because some very well-intentioned Christians were a part of it, doesn't make it specifically Christian. The honor and glory of the Lord Jesus Christ as revealed in the Bible is what makes an event "Christian."
Ravi Zacharias has been a staunch defender of our faith for many years now—one of the greatest apologetic minds God has given us across the span of 25 years. But Ravi bowed the knee to the words of men over the Words of God and yielded to the demand not to pray in the name of Jesus. Generic names for God were used all day, like: "the almighty," "in the name of 'god,'" "holy father," and the like. Ravi's eventual response to this issue is found here.
This is a serious departure from the faith by Brother Zacharias. Although the clarity of his faithfulness is understood in his response above, the message he delivered was clearly Christ-centered, and I trust the integrity of his ministry remains intact. But there comes a time when what might "appear" to be the "greater good" is left in the hands of God by our refusal to downplay the "Name that is above every name." (Phil.2:9)
Let this mind be in you, which was also in Christ Jesus:6 Who, being in the form of God, thought it not robbery to be equal with God:7 But made himself of no reputation, and took upon him the form of a servant, and was made in the likeness of men:8 And being found in fashion as a man, he humbled himself, and became obedient unto death, even the death of the cross. 9 Wherefore God also hath highly exalted him, and given him a name which is above every name:10 That at the name of Jesus every knee should bow, of things in heaven, and things in earth, and things under the earth;11 And that every tongue should confess that Jesus Christ is Lord, to the glory of God the Father.
12 Wherefore, my beloved, as ye have always obeyed, not as in my presence only, but now much more in my absence, work out your own salvation with fear and trembling.13 For it is God which worketh in you both to will and to do of his good pleasure. (Phil.2:5-12)
The most Biblical response to this error was registered by Ingrid Schlueter here:
One interchange between Bible-centered Christian thinkers revealed what is really the heart of this issue:
If a Muslim was given the opportunity to say a prayer in a public arena, he would start with a 'Shahada' which says "there is no god except for Allah, and Muhammad is the messenger of God." Why are we as Christians supposed to self-censor? I bet Peter and Paul who suffered so many persecutions for Jesus are figuratively 'rolling in their graves'. I admire Ravi Zacharias a lot but this is unacceptable. <![if !supportFootnotes]> [2]<![endif]>[2]
These are my sentiments exactly. I know these are difficult issues for you to wade through. But as your Pastor, it is critical that I keep you aware of what is attacking the Truth and the Church. Having said that, while I find Ravi's response somewhat Biblical in part, the whole context of his remarks trouble me. Assuming you've read his response, I can agree from Jn.17:11 that Jesus prayed the words, "holy Father," but we should not expect Him to have prayed in His own Name. His relationship within the Trinity is oneness and equality with the Father and the Holy Spirit, a fact we strictly do not enjoy. Our invitation into communion with God (which is what true prayer is to be) recognizes our fellowship with God ONLY through the grace and faith offered us in Jesus Christ.
God was specific when He said through the angel Gabriel to Joseph, "And you shall call His name Jesus, for He shall save His people from their sins" (Matt.1:21). For Jesus to pray in His own name to His own Father would have been redundant! Yet our instructions from Jesus are that after the Cross and Resurrection were accomplished and the Holy Spirit sent, we were to pray (1) To the Father; (2) in Jesus' name; (3) under the inspiration of the Holy Spirit within those of us who've been born again (Jn.14:13; 16:23-28; Rom.8:26, 27). All the while, Jesus demonstrated submission to the Father while in His body of human flesh on Earth, that the patriarchal model of ordered creation might be seen as the model but which God governs and dispenses His divine blessings among His redeemed people. Outside obedience to His commands, whatever we assume prayer to be, we should expect nothing from God. If any form of persecution, estrangement, exclusion, or barring of Ravi Zacharias' ministry would have resulted from the stance I believe he should have taken with clarity, the words of Jesus in Jn.15:18-25 would have come into view. The civil powers (including Shirley Dobson under the thumb of government mandate) that set the rules and the tone for the observances, would have rejected Ravi had he prayed in the Name of Jesus, and declared him as "forcing his beliefs on the nation. The war cry of "Separation between Church and State would have been heard from sea to shining sea and around the world. But listen to John 15:19-22, and watch how God would have brought beauty out of ashes:
"If ye were of the world, the world would love his own: but because ye are not of the world, but I have chosen you out of the world, therefore the world hateth you. Remember the word that I said unto you, 'The servant is not greater than his Lord. If they have persecuted Me, they will also persecute you; if they have kept my sayings, they will keep yours also. But all these things will they do unto you for MY NAME'S SAKE BECAUSE THEY DO NOT KNOW HIM THAT SENT ME. If I had not come and spoken unto them, they had not had sin: but NOW they have no cloke for their sin. HE THAT HATETH ME HATETH MY FATHER ALSO."
The Father Jesus spoke of is Ravi Zacharias' "holy Father." So while I appreciate Ravi's response and the reasonings that he felt led him to his decisions, I refuse to invest my "okay" with his decision. It's not okay! The fact that he took to "shying away" from the name of Jesus for politically correct purposes is a denial of the call of Christ to endure the persecutions the world smites us with for the high crime of being His chosen servants. If those who hate God seek, as a result of a Christian speaker's disobedience to civil authority, to do away with the National Day of Prayer, so be it. Christians don't need the mockery of an ecumenical NDP to pray anyhow. If we need the government to motivate us to stop and pray for our country to come back to God, we're in more trouble than we are willing to acknowledge. To those who think Ravi was simply being professionally respectful to the host that invited him to speak, I ask this: What about our respect of God? Please show me in the Word of God where you can build a case for choosing to respect men over reverential respect for our Heavenly Father? You can't. In fact, the Epistle of James teaches us exactly the opposite. It teaches us from didactic Truth to avoid the dialectic method!
"My brethren, have not the faith of our Lord Jesus Christ, the Lord of glory, with respect of persons…[if you do, the idea is] "are ye not then partial in yourselves, and are become judges with evil thoughts?…If ye fulfill the royal law according to the Scripture, Thou shalt love thy neighbor as thyself, ye do well: But if ye have respect to persons, ye commit sin, and are convinced of the law as transgressors." (Jas.2:1, 4, 8)
Furthermore, Jesus said in verses 21 and 22 of John 15 that through the persecutions believers endure "for [His] Name's sake" the world's sin is exposed. Since the Gospel's promise of redemption from sin has no value to ones who do not see themselves as "sinners," this is an all-important principle. In other words, when God's servants place higher value upon the words of God than the words of men, they will sooner or later experience persecution in some form "for His Name's sake." When we are so persecuted for righteousness, the world's sin is exposed at the deepest core of their being, and they are brought, by the Holy Spirit's convictions (Jn.3:16-21) into the realization that they "know not Him that sent Me" [i.e. Jesus], (Jn.15:21).
The Bottom Line: Had Ravi done the fully Scriptural thing, his options were: (1) deny the invitation to pray on the grounds given; or, (2) seize the moment to bring Bible-based, Christian prayer to the observance, not for the purpose of being "in your face" defiant to the controlling authorities, but for the purpose of deifying the Lord Jesus Christ to His honor and glory. This would have undoubtedly brought about the wrath of the Shirley Dobson, the civil authorities, and ACLU and the critics of Christianity would have come out of the woods to blaspheme Ravi and all Christians with him. Praise God, they would have only been made aware of the foolishness of their sin, their lack of faith in Jesus Christ, and their hatred of both Him and His Father. Through the whole episode, the obviousness of America's hatred toward, and desire to get rid of Jesus would have been exposed in every form of media imaginable. And through it, God would have been honored, His Holy Word proved Truth, and Ravi would have experienced an outpouring of God's touch upon his ministry that would have topped the Rictor Scale for it's earthshaking power. It's not that God is glorified in the nation atheism, but He is glorified in the willingness of His servant to stand firm in the face of that atheism. By denying the invitation, many (including Mrs. Dobson) would have been convicted of the importance of the Name of Jesus. By praying in the name of Jesus (with all the proper motives), the world might have been caused to wonder what it is about "THAT NAME" that they so despise and yet fear. In other words, we might just ask the world, "If it really doesn't matter in whose name one prays or believes, and there is, as you say, 'many paths to God, Jesus being only one among many,' then what's the big deal? Just what is it about HIS NAME that scares you so? What are you running from?"
Ravi has a brilliant mind, and one that in the long run, I believe, has and will continue to bring honor to Jesus Christ. But this transgression, in my humbly offered opinion, was a ghastly error in Scriptural judgment. I offer these words as one member and mouthpiece in the Body of Christ holding another greater in stature than myself accountable to the Word. It is offered in the Spirit of loving correction, and in the honor of our Lord and Savior, Jesus Christ. "[As] iron sharpens iron, so one man sharpens another" (Prov.27:17). Ravi has sharpened my "sword" more times than I can count. My words here are intended to return the favor to him; each of us hopefully, caused to remember that the "sword of the Spirit" is the Lord's words, and is entrusted to our hand for all the battles we are called to fight in this world (Eph.6:17b). It will continue to be this way until the time He calls us home, and we finally rejoice together in His presence. For as one person responded to the event of mention,
"Standing up for Jesus doesn't take a brilliant mind, it takes a faithful heart. Thank you to all of you with faithful hearts who will not discard the name of Jesus when it's convenient to do so." <![if !supportFootnotes]> [3]<![endif]>[3]
I have one, and only one question for my lovely Brother in the faith, Dr. Ravi Zacharias, and it is this:
The Bible says in Romans 14:8 that whether we live or die, we are to do so unto the Lord. 1Cor.6:17 says that he that is joined to the Lord is one spirit with Him. Eph.5:10, 11 says we are to prove what is acceptable unto the Lord. "And have no fellowship with the unfruitful works of darkness, but rather reprove them." My question is this:
If Jesus Himself has been sitting in the front row of that gathering, would you have refrained from praying "In Jesus Name" without the shuttering thought of having to hang your head in unfaithfulness, because the thought of you having to bear the shame of the finger of men and civil governments outweighed the shame of the same look our Lord gave to Peter on the eve of his denial? (Lk.22:61)
My dear Brother Ravi, we love you with the love of the Lord. You are a precious servant and dear brother who has bolstered the faith of millions and showed millions more the error of their thinking. Today, we who love you and love our Lord Jesus, return the favor you have done for us so often. I say to you with tears of compassion in my heart, "Repent of this transgression my brother, and be restored." We are all holding up your hands in prayer.
Rev. Gregory Allen PhD(c) What are your thoughts on this article?
Gregory Allen is Pastor of Susquehanna Valley Baptist Church in Shamokin Dam, Pa, a member of the Keystone Baptist Association. He holds a BTh from Florida Baptist College, a M.Min from Southern Baptist Center for Biblical Studies and is presently completing his PhD dissertation in Biblical Studies at Trinity Bible College and Seminary, in conjunction with St. Andrews University, Scotland. He can be reached at drgregoryallen@gmail.com