You were born to bloom
. You were born with gifts to give, with WORK to do, with big dreams to be lived. No one else has the same combination of talent, desire, wisdom, perspective, possibility or passion as you do. No one else can fill your role in the grand design. No one else can be the gift that you are to your family, your friends, and your community. There is a place in the world reserved for you, there is WORK only you can do, and there is a wild joy that only you can know. If you are ready to fully blossom into your role, know that the world yearns to receive you.
I want to witness you in your becoming, to share with you your mysterious journey, to challenge you to be nothing less than your fully expressed self. I work with people like you—visionaries, dreamers, creatives, seekers—to connect with your innermost dream, embrace it and nurture it. By honoring and validating your vision, I assist you in bringing it to life in a practical and achievable way. As your personal life coach, I will help you:
Clarify

your unique gifts and how you want to give them
Courageously

embrace your vision

See through the illusions

that keep you from powerfully living your purpose
Translate your

big ideas into something practical

that can actually happen

Hold and defend your dream

, against all opposition – both internal and external
Something powerful is trying to be born into this needy world through you. If you're ready stop holding back and begin to explore your unlimited possibilities, if the time has come for you to blossom, contact me.
I want to be your personal life coach. Thanks, but no thanks! God/Jesus/Holy Spirit are my personal life coaches.
A new offering for women...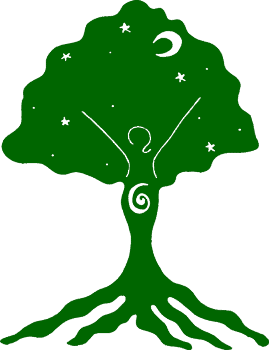 Are you weary from a solitary journey of self-discovery, longing for a supportive clan to help you go deeper?
Are you a wild woman, passionately connected with the Earth, who needs a place to get your soul recharged?
Are you yearning to be on a magical quest of meaning and heart?
Does that full moon keep you up at night, whispering secrets you'd like to hear a little more clearly? If the moon is whispering anything to me, I got real problems.
Have you been waiting…wanting…seeking…hoping?
There is place where you can get the mystery and magic you long for, a clan you can connect with regardless of your location, a supportive, nurturing environment to take you both deeper and broader on your spiritual quest. Join us on this journey...
Walking the Path of a Daughter of the Earth empowers women by reminding you of your hereditary wisdom, of your innate connection with Earth and Spirit, and of your much-needed role in creating a loving, sustainable future for all our children.
Engaging in this ongoing women's mystery school offers you the opportunity to:
Discover a lighthearted, sensuous connection with Nature
Sink your roots deep into what is holy
Know and access your personal power
Be seen and honored for who you are
Re-enchant your daily life