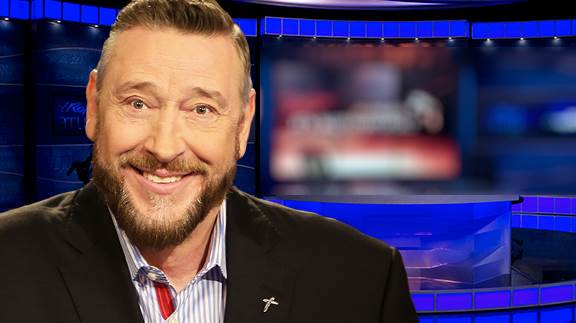 Where to start? Rod started out with a small congregation of 17 and has watched it grow to where they now have a facility that seats 5200 people. When I first started watching Rod Parsley, I felt very uneasy with his actions, preaching and just overall had a really hard time witnessing with his spirit. That may sound strange to some but if you practice discernment with the Gift of Discernment from the Holy Spirit, you find yourself being able to recognize many things about a person and their message. I made a concerted effort to listen to Rod every chance I could and to learn as much about his teaching as I could. I was always leery of his way of getting people to give money and soon learned that he was just another follower of the name it and claim it group. In the last few years he has really come out of the closet so to speak. He now is a real hustler for not only his own church but for TBN also. You will see by the comments below that even if Rod had not begun as a name it and claim it prosperity gospel preacher he certainly is now. His ranting and ravings along with his antics while in the pulpit and stage have given him the nickname of the "Raging Prophet".
We do ask that like all these preachers and those who follow them, that you would pray for them that their eyes and ears would be open to the truth of the Word of God.
Click here to see a sample of Rod's Prosperity Message
Robert S. Liichow of Inner-City Christian Discernment Ministry www.discernment.orghad this to say about Rod Parsley.
Rod Parsley is a fast rising star in Pentecostal/charismatic circles. Well on 5-21-97, sent right to my home is a glossy packet stating "Release the anointing. . .Receive Your Miracle." Lo-and-behold enclosed is a MIRACLE PRAYER CLOTH and I am supposed to:RECEIVE this prayer cloth as your point of contact PLACE this prayer cloth in the envelope provided and BELIEVE God to receive YOUR miracle. . .I am to do these 3 things and RUSH my MIRACLE PRAYER CLOTH back to Pastor Rod (hopefully with a donation) and wait for my miracle to manifest. "As you send me your prayer cloth and your most generous gift toward our Breakthrough ministry, I will send you my 3-tape audio cassette series, "Releasing the Anointing. . .Your Breakthrough to Victory." This is nothing but a shameless con to transfer dollars from the pockets of God's people who in many cases have a genuine need but lack Biblical understanding and thus fall prey to ministers of this type. I think Mr. Liichow has said it well enough.
Parsley, in his book, Renamed and Redeemed, asserts: "JESUS IS NOT SICK — I DON'T HAVE TO BE SICK."
Yet Rod Parsley has back problems and at times says that this has kept him out of the pulpit for weeks at a time (He stated this at TBN's Spring Telethon 2004 and other times as well). Yet, hear what Rod teaches, "Let's settle the matter once and for all, God doesn't want you sick." Rod suffers from a bad back which has caused him to miss a few preaching engagements. How can this possibly be when he preaches the above. Could it be that Mr. Parsley doesn't practice what he preaches?
Rod also preaches and teaches that the tithe and offering are "seed." If you sow your seed, you can expect a bigger return than you have sown. Actually, you will not only double and triple your money, you can get it back one hundred fold.
"People have said that it's selfish to ask God to give a hundredfold return on the seeds sown in the financial realm. No it's selfish not to expect the hundredfold return. ... The anointing is on the seed. If you will divest, God will invest."57 Rod Parsley, God's Answer to Insufficient Funds. Columbus, Ohio: Results Publishing, 1992, pp. 46-47. This is just another attempt to convince people that you have to pay God for what you want. These preachers have to teach this because if their congregations ever were told the truth they would stop giving so much. What is the truth? I believe we can find it in Scripture where Jesus said the following: Acts 14:8, The same heard Paul speak: who stedfastly beholding him, and perceiving that he had faith to be healed, you see the man at Lystra had FAITH, not money. You cannot buy a healing or a miracle from God. Now maybe you can from Satan. Ever think of that? There are only two powers at work here, God and Satan. THERE IS NO GRAY AREA! Either we do the work of the Lord or we do the work of the enemy.
Let's take a look at some of Rod's comments which will tell us a lot about his style, beliefs, wants and wishes, etc. This is compilation of quotes for various sources.
"I'm not sowing it believing it for the miracle to happen. The miracle has already happened! I just unlocked it with a seed!" (Rod Parsley, "Spring Praise-A-Thon," April 7, 2005) This teaching is false in that they are actually playing a word game with the congregation. What they are referring to is that Jesus paid our debts and HE is our pathway to God. Everything is known beforehand by God the Father and therefore these preachers just sort of stretch the point to teach you to believe that all these miracles are already predestined and waiting for you IF you will only act upon them. The sad part is that they convince so many that they must "give to get" instead of just believe.
"Paul Crouch gave a word tonight if I didn't. That is that you can receive a miracle by mixing your praying and your giving." (Rod Parsley, TBN, Praise-The-Lord "Macedonian Call," July 25, 2005)Here we see Rod working hard to get all the money he can for TBN and Paul Crouch. It also shows that Rod Parsley believes that Paul Crouch is a prophet or he couldn't give a word from God to begin with.
"$10,000--God is speaking that to 34 people. Everybody else sow $1,000 if your need can be represented by a $1,000 seed! If you can't sow the whole $1,000 right now sow $500 and believe God for the other $500...But take a step of faith right now. I'm giving you an opportunity to miss the mess!" (Rod Parsley, TBN, Praise-The-Lord "Macedonian Call," July 25, 2005) First of all, we see that Rod is an expert on playing to people's egos. He knows there are a lot of people viewing TBN and is banking on 34 of them having an ego large enough to think they have to be part of that special group. Secondly we wonder what "mess" he is talking about?
"Where there is doubt concerning the will of God, faith very simply cannot exist. I use to pray these words, 'If it be thy will for healing,' before I read and believed God's word. Since I was a good Christian boy, I would get on my knee's like many of you and I'd pray, 'Oh God!' I thought for many years that God's first name was oh. 'Oh God, if it's your will heal this person.' Do you know what my doubt filled prayers produced? Seven members of my immediate family died within 18 months. I practically grew up in a funeral home listening to preacher after preacher explain how it was God's will that another flower was picked for the bouquet in heaven...Let's settle the matter once and for all, God doesn't want you sick." (Rod Parsley, "Healing is the Children's Bread," TBN June 11, 2004) Let me just say that there is no reason to be hypocritical but Rod sure sounds that way when he says, "Like a good Christian boy". Why make that type of point? Do any of really believe that Rod thought God's first name was Oh? Also I would have to perceive that none of the seven family members were believers because they died and were not healed of whatever killed them. But if you believe Rod Parsley, you know that he says you have to "give to get" so maybe they didn't give? I do not want that to sound facetious but that is what Rod teaches. Also and I mean this with all my heart, Rod has a son who is real sick and I do pray that the Lord will heal this young man and make him well. The problem with this type of teaching is that how does Rod justify his son being sick and not healed when he claims the things he does. We all know that the Lord wills as He wills. We cannot demand anything from God. Jesus said to "ask" in His name and it will be given unto you. He did not say, "demand" in His name. We should all pray that God will perform a miracle healing on Rod's son and let all the Glory go to God.
Parsley is upfront with his congregation about the church's need for money. 'I just love to talk about money,' he told them. 'I just love to talk about your money. Let me be very clear — I want your money. I deserve it. This church deserves it.' (Rod Parsley, "An Empire of Souls," page 35. "ROD PARSLEY: THE RAGING PROPHET") First and foremost, the church nor Rod deserves anything except which is given by God. You may say, "well, if Rod was a follower of Satan, he wouldn't be getting anything from God, even though he may have a lot of money, etc." My answer to that is, "Yes he is getting what he deserves from God. He is getting his just deserves because God is not protecting him from Satan". You must remember that all things are made possible by God. That includes Satan's right to buffet one who is not a follower of the Lord. Satan can only do what God allows him to do which is justified by our fallen nature until we turn to the righteous one, Jesus Christ and then Satan is commanded away from us by the Power of God.
"Some of you are standing there like you ain't got no trouble. I saw what you drove here in. Don't tell me you ain't got no trouble." (Rod Parsley, "The God Of More Than Enough," June 1, 2004, TBN) Does this mean that if you drive an older car, you are in trouble? You are not good enough? You are undeserving? Maybe you drive an older model car because you give to the poor and help the hurting and elect to drive a cheaper car.
"I feel my pastor, he said, 'I'd say this word one time on television and 100,000 homosexuals and lesbians would be instantly set free.' I'm about to, I'm about to declare your freedom. Shout and take authority over that spirit. Cast it down! Cast down that lie. Cast down that deception! Cast it down! Cast it down! Cast it down! When I say three. When I say three. When I say three. You shout two words, 'Come out!' I did this the other day. Two lesbians were having perverted sex, drinking alcohol, and snorting cocaine. But when I shouted, 'Come out' their glasses burst in their hands and they slithered out of the bed and got gloriously born again and filled with the Holy Ghost." (Rod Parsley, "Dominion Camp Meeting," TBN July 6, 2004) Now tell me something reader. How can these two lesbians be converted and filled with the Holy Ghost without having heard the Gospel. Also notice the choice of words Rod used. He claims they "slithered" out of bed. Were these actually serpents of some kind or what and how did he hear about this experience in the first place. If the two lesbians told him, are they still lesbians, are they following the way of the Lord? Also, what were they doing having perverted sex, drinking and WATCHING & LISTENING TO ROD PARSLEY ON THE TELEVISION SET. This is just TOO strange to believe. This is just like so many other things you hear preachers of this type talk about. They claim so much but with NO DOCUMENTATION! We are expected to believe it just because they said so.
"I'm ready to exchange what is in my hand for what's in God's hand...Give! Give! Give! Sow! Sow! Sow!" (Rod Parsley, TBN, Praise-A-Thon, March 31, 2004) You know, I believe Rod on this subject. He wants to exchange what is in his hand for what is in God's hand. You remember the old song, "He's got the whole world in his hand"? Well I honestly believe Rod wants the whole world.
"To reap a perpetual harvest you need to sow a perpetual seed. I got a need for seed." (Rod Parsley, TBN, Praise-A-Thon, March 31, 2004)
"I won't get to the text until you get to the phone." (Rod Parsley, TBN, Praise-A-Thon, March 31, 2004)
Parsley is also a dominionist. This too, grows out of the Word-Faith error. Dominionism teaches that powerful anointed men will bring in all the benefits (healings and miracles) of the millennium, creating a Utopia to which Christ will return. Somehow they will reverse the consequences of the Fall and totally subdue disease and the hard circumstances of life.
This teaching is also identified as "Manifest Sons of God" doctrine. It confuses glorification by intermingling it into the sanctification process. One cannot take glorification and arbitrarily impose it on the sanctification process. It is a grave and fundamental error that produces chaos. Sanctification is growth while glorification is completion or perfection, which comes in resurrection and the eternal state (Romans 8). Parsley no longer wants "a mansion over the hilltop," he wants it here and now.
Parsley derives the dominion teaching not from Scripture but from a "prophecy" of the late evangelist-healer Tommy Hicks (1909-1973). Hicks held mass meetings in Argentina in the mid-1950s and was a friend of Juan Peron.25 What should be alarming to any Christian is that Hicks seemed to be open to occultist phenomenon.
Hicks' so-called prophecy26 referred to by Parsley is wild imaginings of science fiction. He claims to have seen in a vision on July 25, 1961, that a great anointed miracle army was then about to burst on the scene, healing multitudes and invulnerable to bullets and death. This unstoppable army would be miraculously transported from place to place. Hicks must have known about the occult phenomenon called astral projection.
Will man ever be invulnerable to death? According to 1 Corinthians 15, death will not be finally destroyed until Jesus comes. Here, almost 40 years later, Hicks' imminent army has not shown up.
In the May 28, 1999, installment of his daily program (filmed in a replica of the Upper Room in Jerusalem, Israel), Parsley predicted a new "wave" coming that would empty out hospitals and anoint seemingly ordinary believers. The new wave or as it is sometime called, "the new thing," has been touted for over 50 years (over a decade longer than Parsley has been living) and goes back to the heretical Latter Rain Movement of the late 1940s,27 which, by the way, was condemned by the Assemblies of God until recently.
On the program, Parsley appealed to the Hicks "prophecy" and added the twist that we are not to look to the Book of Acts, but to a far greater, future day of miracles. Parsley's claim is that there is an end-time Church coming greater than the Church of the Apostles, which will routinely heal the sick and raise the dead.
Telling people to turn away from the Bible, the Book of Acts and the former Apostles and Prophets and to believe men's "prophecies" as Parsley does, is a major slide to error and deception. After all, if it is not in the Bible, how do we know it's true? End-time restorationism is a chimera and a myth.
Occult researcher Kurt Koch names Tommy Hicks as dealing in "psychic shock effects" and found that his claimed healings did not last.28 Though Koch was open to the possibility of miraculous healing, he was convinced that men such as Hicks did not measure up and moved more in the realm of the psychic and suggestive.29
Dominionism, with its new breed of prophets, is a convoluted postmillennial scheme that makes man the Messiah and focal point. Historically, postmillennialism taught that the universal spread of the Gospel along with Christian preaching and teaching would be the moral dynamic of bringing in the kingdom.30 Historical postmillennialism is Word-centered and Gospel-centered, not man-centered. Dominionism is prideful and humanistic, centering on self-appointed "super prophets and super apostles" who bring in the Kingdom. It totally confuses Christ and the Church.
Albert James Dager, of the apologetic ministry Media Spotlight, says Dominion teaching is predicated on three basic beliefs:
"1) Satan usurped man's dominion over the earth through the temptation of Adam and Eve; 2) The Church is God's instrument to take dominion back from Satan; 3) Jesus cannot or will not return until the Church has taken dominion by gaining control of the earth's governmental and social institutions."31
Michael Moriarty further explains Dominionism and Parsley's connection:
"In any event, the new charismatics continue to stress the need for the church to exercise dominion over society. Power-packed conferences like Dominion '90 (July 29-Aug. 3, 1990), hosted by Pastor Rod Parsley and World Harvest Church in Columbus, Ohio, serve to raise the consciousness of the church to the responsibility to take dominion over society. Some charismatics claim that 'God told them' that Jesus will return in our generation 'if' the church becomes more responsible in its dominion pursuit."32
Since it will take the power and the mighty coming of Jesus to establish the Kingdom, dominionism is a figment of man's imagination though a lucrative one. It's a tired old hat that is preached ad infinitum by the likes of other Pentecostal superstars as well, including Benny Hinn, Kenneth Hagin and Rodney Howard-Browne. The "day of creative miracles" or "the day of dominion" is always just on the horizon, but it never seems to arrive. It is, in part, the bait which keeps the devotees of these Charismatic leaders perpetually nipping at their hooks.33
So many of the "healers" have died of major illnesses (and the living ones have sicknesses) that their teachings are a joke to those who know better. A genuine and thorough reading of the Book of Revelation leaves no doubt that it is the "King of Kings and Lord of Lords" who will bring in the perfect and final Kingdom (Revelation 19:11-20:5). Man cannot miraculously recreate the earth and bring in heaven.
Jackie Alnor of [www.apostasyalert.org] recently sent me some background information on Rod Parsley and I have included it here with her permission. Purchase her best selling video which is a must for anyone who has questions about preachers like Rod Parsley. Click here for video information.
These are selections from a Telethon several years ago on Sky Angel by Ellen Parsley, mother of Rod Parsley. Ellen could put Rod to shame with her ranting and raving. Some people even refer to her as a "Screaming Maniac Mad Woman".
1:22:00 3/6/2000 Ellen Parsley – (Rod Parsley's mother on Celebration – Daystar TV Network, Dallas, TX):
"I'm not preaching this off of somebody else's sermon. I'm preaching this out of my own experience and the church of the living God is coming into a season of experiencing him."
1:22:30 Ellen: "We're in a time that God is bringing a church into new revelation."
1:23:15 Ellen: "So God's got you in the right place tonight, in the right season and he's going to help you to become impregnated with your miracle."
1:24:00 Ellen: "You can cry and scream and wail all you want to, but until you're willing to come into covenant with God. God is a covenant God, until you're willing to lay some seed, some surety, some agreement upon your covenant and tell God what you want, you can just pray till your tongue falls out and you won't get the results that you really truly need. But the minute you come into covenant, lay surety upon the covenant and tell God what you want."
1:25:00 Ellen: "You place a seed upon a need. You sow a seed upon a need. Why? Because that is a natural law and God does everything in the natural, He does in the spirit to help us understand."
1:25:35 Ellen: "You know you can't have 10,000 dollar faith until you have 20 dollar faith. You can't have 10,000 dollar faith until you have 365 dollar a year faith."
1:27:00 Ellen: "When you get in seriousness with God and you're willing to lay a seed on your need and come into covenant with God and tell him what you want, he'll keep his part of the covenant. . . God is going to impregnate you tonight with your miracle. You've got a miracle seed tonight if you'll just release it into the hand of God."
1:30:25 Ellen: "Poverty is a curse. God wants you to be rich and very rich. I'm a child of the king! God don't want me walking around in rags. Oh rags, raga, rags! I am a child of God! I ought to have diamonds on my fingers. I ought to wear the best clothes. Why? I'm a child of the King!" (She shouts & audience cheers.)
1:31:00 Ellen: "How are we going to have more television stations if the people of God don't get rich?"
1:31:20 Ellen: "When he says the wealth of the wicked is laid up for the righteous, just wait brethren, the precious fruit of the earth, it's getting ready to come into your hand. I'm telling you, if Abraham was rich and very rich, I am in the covenant of Abraham. I am of the seed of Abraham, then I am also an heir of Abraham's finances. Oh, hallelujah, I get excited about this."
1:32:05 Ellen: "It doesn't matter how good your seed is, you've got to have somewhere to plant it. That's why God said in Malachi, wherein will you rob me? You rob me in tithes and offerings. Offerings is a form of seed . . . it is a way for God's people to have equity in the kingdom of God."
1:34:04 Ellen: "Paul said, 'I don't need your money!' He said, 'but you need some credit laid up to your account when you stand in the judgment.' There's three times in the Bible he said do not appear before me empty handed."
1:40:05 Ellen: "Poverty is a sin! Because God told you to multiply!"
1:40:25 Ellen: "I wish somebody would bring me some money, real quick, real quick. I'll give it back, just give me some money, real quick, real quick, come on buddy, oh you don't know what you're in for! (A man comes up w/cash.) Is this ok or do I have to be religious? Just give me a bunch of money, any kind of money. Oooh, where's his money? (Guy struggles to find some in his wallet. She takes it and drops some on the floor and demonstrates it multiplying by dropping more money on top.)
1:43:00 Ellen (to man who came up): "He's going to multiply your seed. When I give it back you're going out in the holy ghost. Aaaah, a hundred fold!" (She shouts as she returns his money by slipping it into his trousers above his fly – man jumps up & down but does not "go out" or down.)
The notion that Parsley himself might actually be divinely anointed -- and thus someone to whom congregants owe utter obedience -- is an unmistakable part of the marketing strategy at World Harvest. During the musical prelude to a recent service, as the Stepford-like "Praise Team" sang "holy, holy is our God Almighty, holy is His name alone," the cameraman, whose work was projected onto a half-dozen large-screen televisions flanking the stage, panned away from the singers to a close-up of Parsley.
Moments later, when church elder Bill Canfield came onstage to deliver a stern lecture about a biblical passage on obedience, hands all around me reflexively reached for the offering envelopes stacked on the backs of the pews. Canfield had not even uttered the words "money" or "offering" yet, but sure enough, he went on to say, "If you want to be obedient to God, I want you to take out a seed right now … . If you sow a seed in obedience to God, he will work in supernatural ways to multiply your seed." After the offering buckets had been collected, Parsley took the stage, and in his typical call-and-response style, urged the audience to "praise the Lord." When they didn't respond enthusiastically enough, Parsley grumbled angrily into his microphone: "It's not a suggestion. It's a command." Sarah Posner is a freelance writer and a contributor to The Gadflyer blog.
Rod Parsley is getting bigger and bigger in the world of religion and politics. Rod is now consulted by President Bush before making certain decisions. We need to pray that the part of Rod's teachings that are contrary to God are not being rubbed off on the President. Pray that the President would recognize what Rod really stands for and not listen to his counsel.
We do pray this article has been of help to you in understanding where Rod Parsley is coming from.
Blessings,
Robert Wise