Browse Articles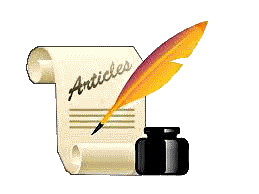 Article Archive


By Paul Proctor
April 7, 2010

From compromise to capitulation

There was a time during Jesus' earthly ministry when the crowds that followed him grew quite large. He had become what we would call today, a "celebrity" and, by those same societal standards, a "success," even though He had not yet faced the cross for which He came.

The Gospel of John tells about "a great multitude that followed Him because they saw His miracles." When Jesus looked up one day and surveyed the enormous crowd before Him, He knew they needed to eat. So, taking "five barley loaves and two small fishes" that were found among them, He fed His followers. The men alone numbered five thousand.

Considering the seductive tactics many churches use to draw crowds these days, it is important to note that Jesus did not use food or the promise of it to bribe people into following Him. The crowd was already there to see and to hear this "prophet" – and in His compassion, He saw to it they were fed. In other words, He did not entice them with food or anything else – He merely tended to their needs.

"Then those men, when they had seen the miracle that Jesus did, said, This is of a truth that prophet that should come into the world. When Jesus therefore perceived that they would come and take him by force, to make him a king, he departed again into a mountain himself alone." – John 6:14-15

As the scripture verses above reveal, Jesus resisted their efforts to make Him their king because they did not yet understand why He had come. They only knew that as long as He was around, there would be plenty of food. Their concern was not for their souls, but for their stomachs, which the Lord scolded them for the very next day, telling them:

"Verily, verily, I say unto you, Ye seek me, not because ye saw the miracles, but because ye did eat of the loaves, and were filled." – John 6:26

Can you imagine the pastor of a local church today publicly rebuking visitors or even members for such a thing? Most of us would consider a statement like that to be harsh and spiritually counterproductive, wouldn't we?

All they wanted was some food – but then, that was Jesus' point: food was all they wanted.

So, He took that physical need and taught them something new and important using the very substance of the meal itself, saying:

"Labour not for the meat which perisheth, but for that meat which endureth unto everlasting life, which the Son of man shall give unto you: for him hath God the Father sealed." – John 6:27

But, instead of understanding that their priorities were all wrong and learning a deeper spiritual truth, they doubted Him and asked for a sign, saying that Moses had given their fathers bread to eat from Heaven, to which He responded:

"Verily, verily, I say unto you, Moses gave you not that bread from heaven; but my Father giveth you the true bread from heaven. For the bread of God is he which cometh down from heaven, and giveth life unto the world… And Jesus said unto them, I am the bread of life: he that cometh to me shall never hunger; and he that believeth on me shall never thirst." – John 6:32-33,35

Still, the Jews complained and doubted Him saying: "Is not this Jesus, the son of Joseph, whose father and mother we know?"

So, Jesus spelled it out for them:

"Verily, verily, I say unto you, He that believeth on me hath everlasting life. I am that bread of life. Your fathers did eat manna in the wilderness, and are dead." – John 6:47-49

Then something very significant happened.

Jesus could have stopped right there, given them manna to eat, worked a few more miracles and ignored their insults, misplaced faith and misguided motives in the interest of "church growth," (futuristically speaking) – but instead of playing to the crowd with "more bread and circuses," as we would do today, He decided to cull the great gathering of doubters and complainers, (something most modern day preachers and teachers would never do), because He was more interested in the size of one's faith than the size of the crowd around Him. Jesus knew very well that what He was about to say would offend many – sending them away, never to return again.

Nevertheless, He said:
"I am the living bread which came down from heaven: if any man eat of this bread, he shall live for ever: and the bread that I will give is my flesh, which I will give for the life of the world. The Jews therefore strove among themselves, saying, How can this man give us his flesh to eat? Then Jesus said unto them, Verily, verily, I say unto you, Except ye eat the flesh of the Son of man, and drink his blood, ye have no life in you. Whoso eateth my flesh, and drinketh my blood, hath eternal life; and I will raise him up at the last day. For my flesh is meat indeed, and my blood is drink indeed. He that eateth my flesh, and drinketh my blood, dwelleth in me, and I in him." – John 6:51-56

The Gospel of John goes on to say: "From that time many of his disciples went back, and walked no more with him."

What a stark contrast to today's church leader, who absolutely refuses to offend anyone – even with the raw truth of God's Word. It takes a real and rare faith to preach this way – a faith that puts church growth in God's Hands rather than in the seductions, schemes and strategies of men.

You see, Jesus said something else to this crowd that many of today's pragmatic pulpiteers seem to forget. He said: "No man can come to me, except the Father which hath sent me draw him: and I will raise him up at the last day." – John 6:44

What then is there left for us to do but lovingly preach the Whole Counsel of God whatever may come and whomever it might offend? Love doesn't withhold the truth to hold a crowd or replace the Word of God with something easier on the conscience and better on the numbers.

So, where does this leave today's church of no offense?

Well, I'm including at the end of this article, links to a few published reports on what several popular churches did over the weekend to draw crowds for their Easter services. What you'll read is certainly not new. I've been reporting and commenting on these shameless gimmicks and ploys for years. As outrageous as these are, I still don't believe we've hit bottom yet.

Even though there are varying extremes to which churches will go to increase attendance, membership and participation, it is the faithless and unprincipled practice of pragmatism that they all have in common. Convinced that the end justifies the means, those who indulge in it religiously, ironically fail to discern its tragic spiritual end – ever emboldened by the enchanted masses that gather to gratify the flesh at the expense of the soul and teaching others to do the same.

They come to the concerts, carnivals and circuses we call "church" in neither fear nor faith; and when they arrive under the big top, big screens and bright lights, we flatter them, amuse them and pleasure them in every way imaginable in hopes they will like us enough to return for more.

Charles Spurgeon was right when he asked as far back as the 1800s if we were "Feeding Sheep or Amusing Goats?"

What I think you'll ascertain from the news stories below is that today's "Christianity," so called, has moved well beyond the unbiblical agenda of "no offense" to something far worse. We're no longer compromising or even competing with the culture for "relevancy" – we're capitulating to it and all its corruption in a desperate attempt to survive.

And as you read these startling reports, just keep reminding yourself that the Lord chastised His followers simply because they came for the food.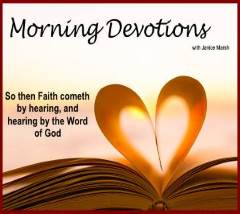 with Janice Marsh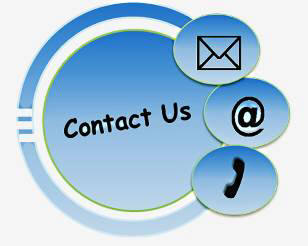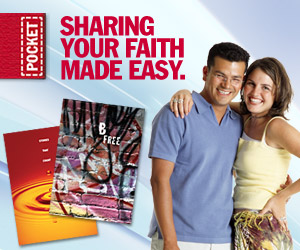 Gospel Tracks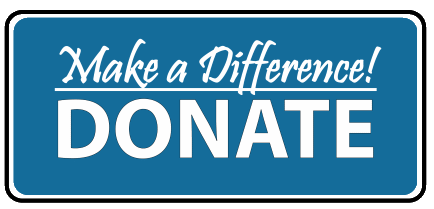 Help FWM Spread the
Gospel to the Lost