December 14, 2018 by Tony Perkins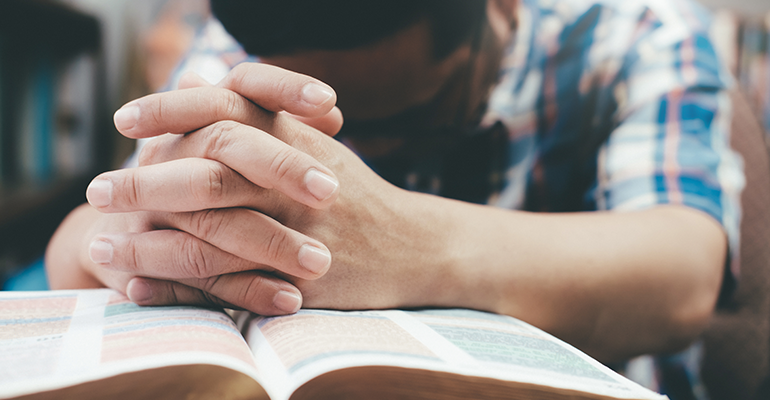 Compromise isn't always a bad idea. (Ask any married couple!) But when it comes to the black and white of Scripture, nothing is more dangerous than a group of Christians willing to negotiate on truth. Their motivations may not be bad -- but the consequences almost always are. And believers don't heed that warning now, religious freedom is on its way to being quarantined within the four walls of the church.
In a culture like ours, where a single cake could ruin your business, no one can blame Christians for being worried. With every headline, the war over religious liberty is hitting closer and closer to home. It's landed on the doorsteps of florist shops, adoption agencies, French classes, pro sports -- even pizza joints. And the threat is always the same: affirm or be punished. While so many Christians stand their ground, others are willing to do anything to spare themselves the fight -- even if it means surrendering their core convictions to do it.
Earlier this week, World magazine broke the story that two organizations -- the Council for Christian Colleges and Universities (CCCU) and the National Association of Evangelicals (NAE) -- have decided that the only way to stop LGBT activists is to submit to them. In a quiet motion this fall, their boards reportedly voted to subjugate biblical teachings on gender and sexuality in exchange for a flimsy fence of protection around their organizations. They believe -- quite naively -- that if they give in to the Left's demands, it will leave them alone. But the stories from the last decade paint a much different story.
On the far-Left, there's no such thing as live and let live. Liberals may want tolerance, but that doesn't mean they'll give it. If the cases against florists, bakers, and other wedding vendors make anything clear, it's that the LGBT agenda isn't about meeting people halfway. So while "Fairness for All" is a noble pursuit, it can't be achieved when special rights or extra-fairness are extended to some based on subjective, self-defined characteristics. That's special fairness for some, and the persecution of the many.
"They're trying to find a way to encourage the federal government to adopt sexual orientation and gender identity protections that would not come at the violation of religious liberty," Al Mohler writes in a lengthy response everyone should read. "Now that sounds like the perfect deal politically, if it were possible... [But] it is not possible. You can state, as many will, that it is well intended. But a well-intended mistake is still a mistake. A well-intended wound to religious liberty is still a wound. And that's what we're looking at here."
Unfortunately, what we're also looking at is the complete abandonment of the Christian commission. In this day and age, everyone struggles to convey an exclusive gospel in an inclusive world. But the solution isn't abandoning or changing the message -- it's conforming to it. If these organizations give up their core beliefs, what's the point of carving out religious liberty protections? They won't stand for anything worth protecting! "For what partnership have righteousness and lawlessness," 2 Corinthians 6 asks, "or what fellowship has light with darkness?"
It's human nature to avoid discomfort, but capitulations like this cause deeper pain later on. Look at the Boy Scouts. Five years after they expanded their ranks for inclusion's sake, they're packing up their tents and going home. Teetering on bankruptcy, unfocused, and unpopular, they're miles away from the organization that used to be one of America's proudest.
Even so, some Christians are willing to take the same path -- all to save a tiny patch of ground that won't mean anything when they're done. "It's a way of religious leaders saying we're going to protect our churches, our denominations, and [our] most closely-held ministries... but..." Mohler warns, "[w]hen it comes to Christians in the marketplace, Christians in the workplace... and all the rest, we're going to say you'll simply have to defend yourself in court. We'll hope for the best." These groups would sell their identity for crumbs -- and offer up men and women who are willing to stand on truth as a sacrifice in the process. Circling the wagons around religious institutions implies that we have an anemic First Amendment that falls short of guarantying that religious freedom to each and every American. Surely, we did not come this far in the defense of religious liberty to leave bakers, photographers, and thousands of other Christians twisting in the wind.
A partial gospel is no gospel at all. "How long will you go limping between two different opinions?" I Kings 18:21 says. "If the Lord is God, follow him." There will be a lot of pressure, in the coming days, to wheel and deal on truth. But whoever gives up truth for the sake of peace will almost certainly lose both.

Forgotten Word Ministries
...
is a non-denominational Christ based ministry which is dedicated to spreading the Gospel of Jesus Christ to the entire world and to exposing the error in the teachings of many of the false teachers who have invaded our churches. Founded by Reverend Robert Wise under the calling from God and after many years of studying the different denominations and preachers who have gotten away from the true Word of God and have allowed man's selfish wants and wishes to dominate their organizations and local churches. It is our belief that the Bible is not being preached in today's pulpits. Preachers have turned from the true Word of God and have made a concerted effort to turn our churches and pulpits into a self centered based belief system. Churches have become mini country clubs without golf courses. Pleasing the pew sitters is what is being preached instead of pleasing the Lord. Our goal is to be an avenue to share the Gospel with anyone who wishes to hear it like it was intended to be told. Forgotten Word Ministries website has materials that are designed to help you to understand the Word of God, identify false teachings which are designed to help you along your Christian walk.
Message from the Founder About the Founder
Forgotten Word Ministries was brought to life by directive of the Holy Spirit to promote the true Word of God through His Holy Scriptures. We DO NOT hate any of the people we have listed on our site, in fact we love them all but we disagree with their teachings. Our intention is to show you how some preachers are using the Word of God for personal gain or are just plain misled themselves, thereby misleading others who follow them and their teachings. We do everything we can to discuss these matters with those involved but the majority refuse to discuss anything with us or with very few others. We do pray that these persons who are either purposely misleading for personal gain or are misled themselves will see the Lord's Word for what it is, not what they wish it to be.

God Bless You,
Pastor Wise
Concerns:
This website will divide it's attention between Proper Bible teachings and pointing out the false prophets and the false preachers that have risen in great numbers in the church these last 35 or so years.
False preachers are leading thousands if not millions of people in the wrong direction and causing them to follow a Jesus that is not the Jesus of the Bible. False preachers are getting rich off of the flock and that is certainly something that needs to be attended to.
There is a section of who these false preachers are and sad to say, the list continues to grow. As heartbreaking as it is to me and you, imagine how heartbreaking it is for the Lord.